Home
>
references
>
Stunning Build in The City-Southkey Mega Mall with Cubicost
Southkey Mega Mall

Johor Baru, Johor, Malaysia
Project Type & Description: Commercial Building

Glodon Products Involved: TAS&TRB
Stunning Build in The City-Southkey Mega Mall with Cubicost

Kuantibina Sdn Bhd.
"Stunning Build in The City"
KUANTIBINA Sdn. Bhd., Chartered Quantity Surveyors has since 1981 been providing consultancy services in a wide spectrum of Quantity Surveying, Construction Cost Advice and Construction related matters in building and civil engineering projects.
KUANTIBINA Sdn. Bhd. has been involved in a wide variety of construction projects ranging from residential homes, condominium / service apartments, commercial complexes, hospitals, and educational buildings to large scale housing schemes involving township development, various types of factories, club houses and recreational facilities and conservation of heritage buildings.
Project Name: Southkey Mega Mall
Software Used: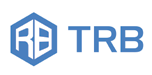 Project Location: Johor Baru, Johor, Malaysia
Project Type: Commercial Building
Project Overview :
SouthKey is characteri z ed by the largest shopping mall between Melaka,   Johor and Singapore, the Mid Valley SouthKey The Mall, which takes after the Mid Valley Megamall in Kuala Lumpur. In addition to a carefully curated collection of Serviced Residences, Boutique Pods, Lakefront Commercial Lots, Columbia Asia Hospital, great education options such as City University College of Science & Technology and Central Park are all in one pedestrian–friendly location.
Core Benefits:
Enhanced Productivity
Time plays a huge role in QTO process, therefore Glodon Cubicost solutions focuses on helping users to increase their productivity in terms of time spent for QTO calculation process.
Ease Claim and Reporting Process  
With Glodon Cubicost solutions, claims and reporting can be customized by  progress or area. This feature helped users to ease clarification process with  various stakeholders.
Accurate QTO Result
Manual calculation are prone to human error, therefore Glodon Cubicost offers a solution that can help to reduce the risk of miscalculation. Quantity result are highly accurate and reliable.
What Customers Say About Us?
Sr Leong Chee Mun, Director of Kuantibina Sdn Bhd.
Cubicost is a breakthrough software that makes our work as quantity survey (QS) 70% faster than manual work. May Cubicost always be updated and provide the best for the construction world. It is very helpful not only for tender process but also for material order and name for contractor.