Jurong East Integrated Transport Hub with Cubicost

Jurong East, Singapore
Project Type & Description: Public Facility Building

Glodon Products Involved: TAS, TRB&TBQ
Jurong East Integrated Transport Hub with Cubicost

China Communications Construction Company Ltd .  (Singapore Branch)
"Leading Global Contractor"
China Communications Construction Company Ltd. (CCCC) is a world leading super large infrastructure service provider, ranked 93th among Fortune Global 500 in 2019. As China's largest international contractor, we ranked the third among ENR's Top250 International Contractors and the first among Chinese enterprises listed for 13 consecutive years.
CCCC mainly engaged in infrastructure investment, construction and operation, equipment manufacturing, real estate and urban development, etc., and offer clients package solutions and integrated services such as investment, financing, consultation, planning, design, construction, management and operation.
Project Name:  Jurong East Integrated Transport Hub
Software Used: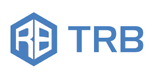 Project Location: Jurong East, Singapore
Project Type:  Public Facility Building
Core Benefits:
Increase the work efficiency with digitized quantity takeoff and calculation
Significant efficiency in terms of time spent on quantity calculation can be achieved using Glodon Cubicost solutions. Users can easily import modelling files and get quantity result in just few clicks.
Versatile Quantity Output
Using progress claim feature, users can get quantity result based on  project progress. Glodon Cubicost has digitized the documentation process claim through quantity summary together with model snapshot.
What Customers Say About Us?
Adrian Teng,  5D BIM Lead QS of  China Communication Construction Company Ltd.
It is undeniable that Cubicost has already had powerful functions and technology to support QTO process. With its integration ability with .RVT files, we can directly import the modelling into Cubicost TIO in just a blink of an eye which helps to save a lot of time. it helps us to speed up the calculation process even more and get accurate quantity result.